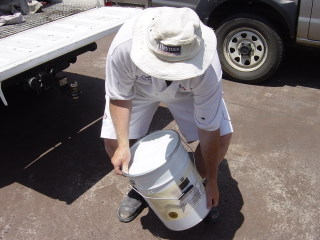 Safe work method statements
Before any high-risk construction work is done, the employer must ensure that a safe work method statement (SWMS) is prepared if anyone's health or safety is at risk because of the work.
The SWMS is similar to a job safety analysis (JSA), which has been widely used in the Victorian construction industry. Employers may continue to use existing JSA formats providing they contain all the information required of an SWMS.
This section allows you to produce a SWMS for the particular job you are working on.
We have also provided a blank SWMS for you to use if you would like to complete the SWMS on your own.